The effects of exercise on mental health are proven and powerful. The research on the positive effects of exercise on our wellbeing could probably cover a small planet, or, you know, a very big building. The point is that there's tons of it.
  Here's how it works. Some neurons (brain cells) are born with the personality of puppies – very excitable and quick to fire up. We need these. They help us to think quickly, act quickly and remember. In the right amount and at the right time, these neurons are cell-sized bits of brain magic. Sometimes though, they can get a bit carried away with themselves. When too many of these excitable neurons get too active, anxiety can happen. 
  To stop these neurons getting over-excited and causing trouble, the brain has a neurochemical, GABA (gamma-aminobutyric acid is the name it likes to go by at scientific get-togethers and when it wants to make an impression). Neurochemicals are the suave little messengers in the brain that carry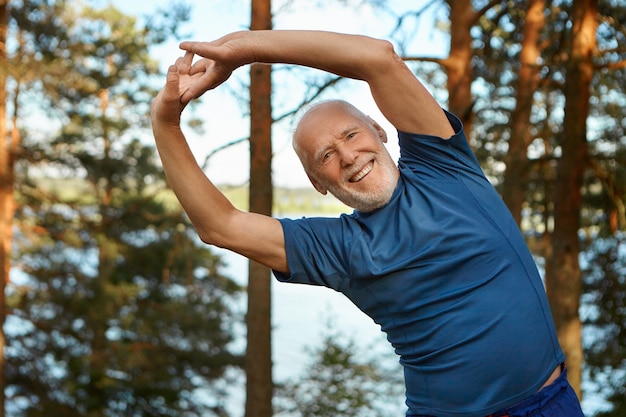 important info from one cell to another. GABA is the brain's calm down chemical – kind of like a sweet lullaby for the parts of the brain that are in very serious lullaby need. When the levels of GABA in the brain are low, there's nothing to calm the excitable neurons. Exercise is a really effective way to get the GABA in the brain to the right levels. 
  Once these neurochemicals are back to healthy levels, the negative symptoms tend to disappear into the sunset, or into a box with a very tight fitting lid – we don't know for certain but wherever they go, it's somewhere far away from you which is the important thing. 
  Any activity that gets your heart going counts as exercise. This will be different for everyone. It doesn't have to mean pounding the pavement with your running feet on to the point of that you're gasping for sweet life and demanding an oxygen tank. Not that there's anything wrong with this, but it's just that there aren't always oxygen tanks handy when you need them. A brisk 20-minute walk or 8-10 minutes of going up and down the stairs a couple of times a day will also do it. Whatever works for you. Try for something you can do at least five times a week. 
  If vigorous exercise and you are still in the getting-to-know-you, trying-to-like-you phase of your relationship, non-aerobic exercise like yoga can also ease your emotions.