Envision Pamphlets
I've Been Sexually Assaulted…What do I do now?
When Someone Close to You Has Been Sexually Assaulted…How You Can Help
What is Sexual Abuse/Assault?
Sexual abuse/assault is any unwanted, forced participation in any type of sexual activity. Healthy sexual activity must contain consent from all parties involved. Sexual assault is about power and control over another person – it is not about sex.
It can range from unwanted kissing or touching to forced sexual intercourse.

Sometimes, alcohol or drugs are used to make the victim more vulnerable.
Sexual abuse/assault can happen to anyone, regardless of gender, age, race, religion, sexual orientation, education level, or financial status.

Sexual assault is often committed by someone the survivor knows: a partner, a friend, or other acquaintance. It can also be committed by strangers.
Sexual Assault is Wrong. Anyone who forces sexual activity on you can be charged with the offense of sexual assault. Sexual assault is a crime.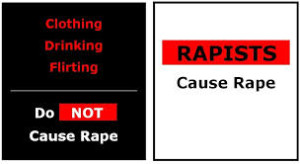 ---
What is Consent?
Consent is permission, approval, or agreement. In a sexual activity, giving consent means a person has verbally or non-verbally (through actions) agreed to engage in a sexual activity before it begins. The person has voluntarily chosen to participate and is okay with and wants the sexual activity.
Consent can be withdrawn at any time when a person does not feel okay or is uncomfortable with what is happening and the activity must stop. A person can change their mind about any sexual activity including kissing, touching, oral sex, penetrative sex, or photographs/videos. Withdrawn consent can be shown in many non-verbal ways such as change in mood, stopped physical movements, pulling away, a turned face, tears, reduced sounds or silence.
If the activity continues when consent is withdrawn, it becomes a forced criminal act. Under Canadian law a person does not have to say "no" or fight back for the experience to be considered an assault. Rather, the responsibility lies with each person to pay attention to find out if voluntary consent is being given or not. Phrases like "yes means yes" and "no means no" are helpful, but can be misleading when a person is scared. For example a person might say "Yes" but really mean "No" and go along with the sexual activity because she/he is afraid of what will happen if they refuse.
Consent must be communicated each time and for each sexual act. Just because someone has agreed in the past does not mean they will want to say yes in the future. No one can give consent for another person.

Consent is not able to be given if:
One person is in a position of authority, trust or power over the other person, such as a coach with a player or a teacher with a student.
If a person is being coerced, pressured, threatened or bribed.
A person is intoxicated, passed out, unconscious or sleeping.
---
Age of Consent
The Canadian Criminal Code age of consent to sexual activity is 16, with two "close in age" exemptions:
Youths ages 12 or 13 may consent to sexual activity with someone who is less than 2 years older than them.
Youths ages 14 or 15 may consent to sexual activity with someone who is less than 5 years older than them.
Provided that:
The person is not in a position of trust/authority to the young person or someone they depend on.
The sexual activity is not exploitative such as prostitution.
The law also creates a specific "sexual exploitation" offense to protect all young people under the age of 18 from activities such as prostitution, where there is a relationship of trust, authority or dependency.
---
The Effects of Sexual Abuse/Assault
Sexual abuse/assault affects everyone differently. Survivors may struggle with feelings of failure or helplessness, and withdraw from friends or loved ones. Physical symptoms are also common.
It is not uncommon to want to forget what happened and try to move on, but research shows that the sooner you can speak about your experience in a supportive environment (with family, friends, and/or a professional counsellor), the faster and more complete your healing process will be.
---
Things to consider if you have been sexually assaulted:
Should I Receive Medical Care?
After a sexual assault, it is strongly encouraged that you receive medical attention.
If you have been sexually assaulted in the last 3 days, you also have the option of a forensic medical examination (rape kit) to gather evidence that may be used in a police investigation. A forensic exam is not required in order to get medical treatment, and can only be performed by trained examiners in certain hospitals. Inquire at your local health facility.
If you choose to get a forensic exam, the police will be called to take your statement and collect evidence. This can be done at the same time as your medical examination.
If you are considering reporting to the police, it is helpful not to shower, bathe, brush your teeth, drink anything, change/destroy clothes, or straighten up the location where the sexual assault occurred; these actions make it more difficult for the police to collect evidence.
If you do not want a forensic exam or police involvement, please consider visiting the hospital emergency room, community clinic, or your family doctor for treatment of sexually transmitted infections (STI's) and/or possible pregnancy.
If you have urgent injuries (cuts, sprains, pain, bleeding, possible concussion, etc.) please visit the hospital emergency room.
---
When you are ready, Envision Counselling and Support Centre is here to help.
---
Should I report this to the police?
It is entirely your decision to report sexual assault to the police.
It is not uncommon to have mixed feelings or anxiety, uncertainty or fear about making a police report. Envision can provide you with the information about your options for reporting, or accompany you to the police station.
If you do not want to make a report now, but you might in the future, it is helpful to write down everything that you can remember about what happened to you. There is no statute of limitations on reporting sexual assault. You can report to the police at anytime.
---
Resources
| | |
| --- | --- |
| St. Joseph's Hospital (Estevan) | 1-306-637-2400 |
| Weyburn General Hospital | 1-306-842-8400 |
| Galloway Health Centre (Oxbow) | 1-306-483-2956 |
| Carlyle Medical Clinic | 1-306-453-6795 |
| Arcola Health Centre | 1-306-455-2771 |
| Victim Services Estevan | 1-306-634-8040 |
| Victim Services Weyburn | 1-306-842-4797 |
| Estevan City Police | 1-306-634-4767 |
| Weyburn City Police | 1-306-848-3250 |
| RCMP Province Wide | 1-306-310-7267 |
| Emergency | 911 |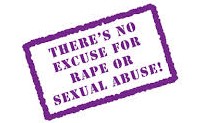 ---
Sexual Assault Facts
All people are potential victims, regardless of gender, age, race, religion, sexual orientation, education or physical description.
One of every 17 Canadian women is raped at some point in her life.

A woman is sexually assaulted by forced intercourse every 17 minutes in Canada.

Girls and young women between the ages of 15-24 are the most likely victims.

85% of rape victims are female.

70% of rapes are committed by a perpetrator who knows the victims (relative, friend, neighbour, colleague, or other acquaintance).

Approximately one half of all rapes occur on dates .

62% of victims are physically injured in the attack; 9% are beaten severely or disfigured.

Statistics Canada has found that one in four girls and one in eight boys have been sexually abused by the time they are eighteen.

Only 8% of women who are sexually assaulted report to the police.
(Source: Justice Institute of British Columbia, April 2014)
---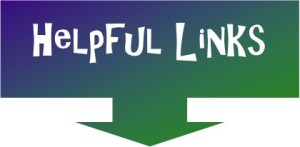 Sexual Assault Services of Saskatchewan
Women Against Violence Against Women (Vancouver, BC)Love is Respect